Built with passion for winemaking and respect for the land
The renowned localities of Dingač, Komarna and Radovani, in beautiful Dalmatia and Istria, unite us in a patchwork of love, work and respect. Join us, and perfection will be in sight. Searching for it will be a pleasure.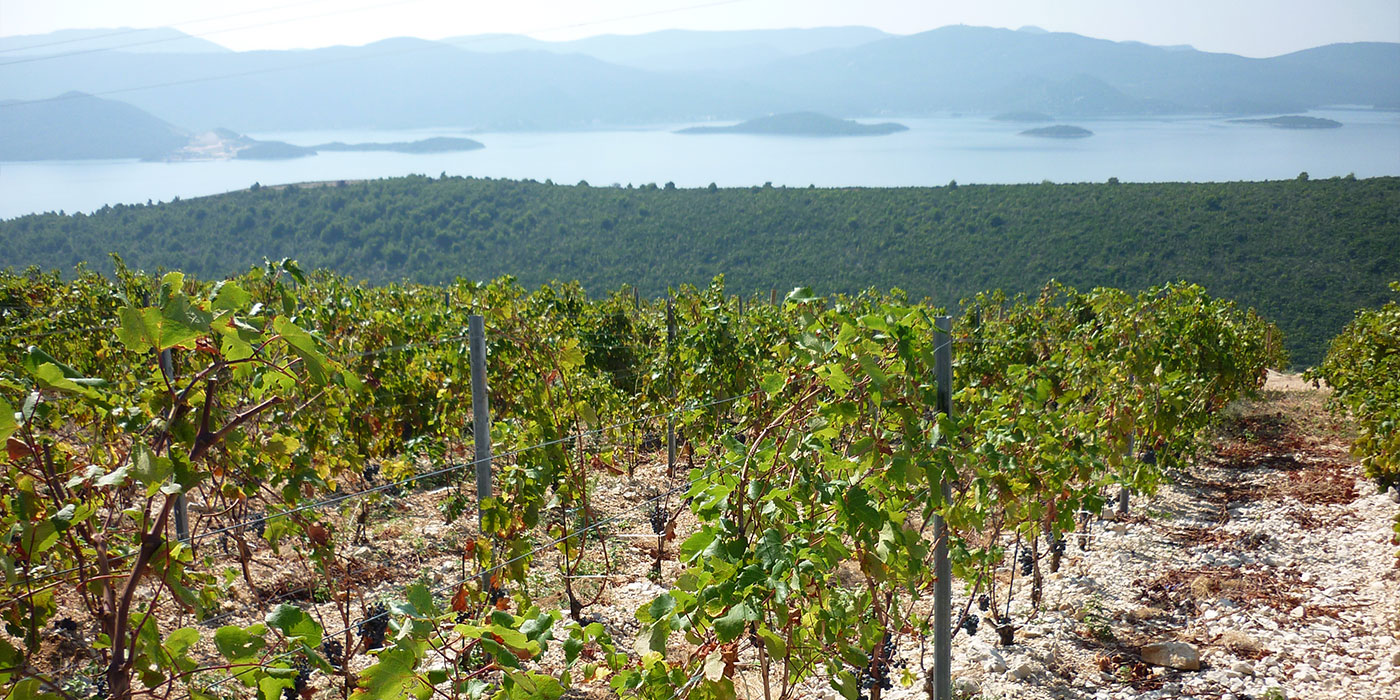 Our pride

Sv. Lucia Vineyard

Beautiful Dingač, over the centuries well known for the best vineyards of Plavac mali grape. Itis the first-ever appellation in Croatia, established and protected in 1961.

Characterized by low yield, very steep terrain, triple insolation (sun, sea, and stone), all done only by hand, and, with limestone and red Dalmatian soil, the ground is filled with quartz, which is specific for this location. It`s a true indulgence for the vine.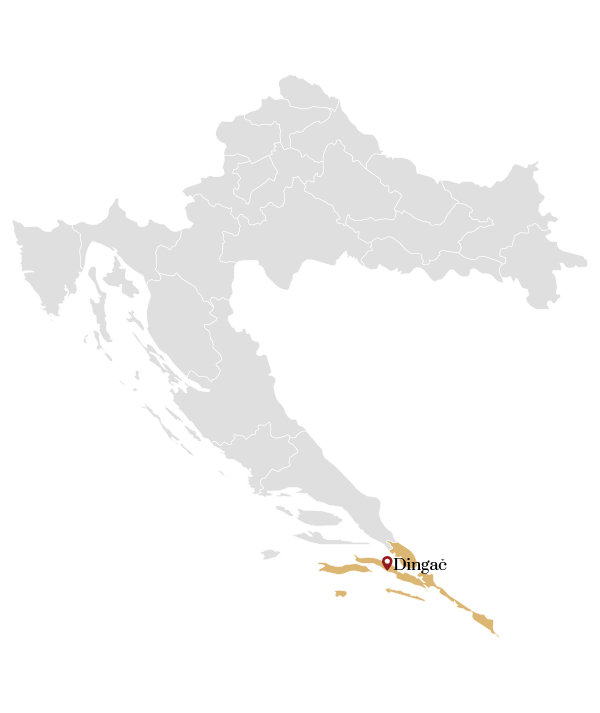 Our pride

Sv. Ante Vineyard

In charming Istria, land of good wine and the best olive oil in the world, nearby very famous observatory in Visnjan, is a little village of Radovani, with our St. Ante vineyard in it, being also the highest peak of south-west Istria.

Vine lays on red soil filled with limestone and exposed to sunny days, and the nightly breeze which, in the ripening season, is cooling down the air, and is a very important part of the aromatic profile of our white wines.
Our pride

Sv. Roko Vineyard

Our St. Roko vineyard is positioned on the very root of Pelješac peninsula, a bit north from the place where it becomes mainland, in the beautiful Komarna. Here, the vine has been grown for centuries, but the microlocality of our vineyard has never been cultivated. The richness of the soil, mostly its minerality, comes from limestone, a bit of Dalmatian red soil, and great exposure to the sun.

It seems as if it was waiting for all these centuries to feed the roots of Plavac Mali called Sv. Roko.

Temperature differences between day and night are significantly bigger here than in Dingač, and it adds up to the character of this Dalmatian Pride.